Saturday, January 24th, 2009
Netflix delayed Midori Days v.3 several times. It was in the queue before Nanoha v.1 and only arrived together with Nanoha v.3, a month or two later. Netflix recently got into a habit of bypassing the top of the queue and sending discs from follwing positions. I suspect this means that Midori no Hibi v.3 is getting rare (although officially there's no "Wait" indication), and so into Netflix Mapping it goes. Please take care while watching this disc!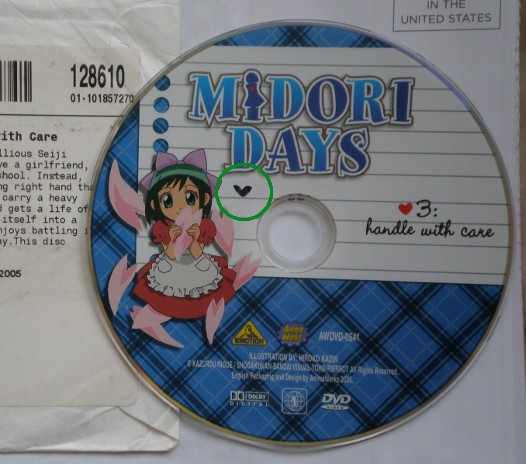 Spotting reports are welcome by e-mail as usual.