Friday, April 23rd, 2010
With the banner post on TDP out of the way, there are some matters to discuss in detail (do not look if you are concerned about spoilers). The biggest of them is Sumire.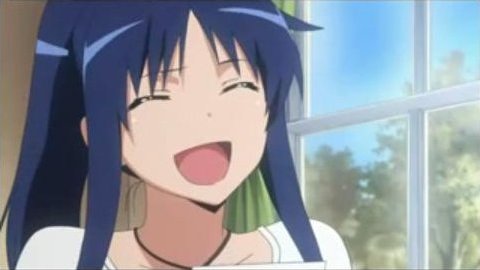 Although everything in the coverage of Toradora at Ani-nouto was supposed to be about Ami, Sumire loomed large in my mind, albeit silently. IIRC she was only mentioned in the field guide and the post about space- and career-related plot issues. Sumire was portrayed as a rather sympathetic character, one I find quite admirable. She was clear-headed and charismatic. A bit unsubtle, yes, but that was human. Kitamura shared my admiration, although one of the advantages of advanced age is that I can admire Sumire without necessarily desiring to get into her panties. In the end, Sumire being a side character, her role, and thus screen time, were limited.
In TDP, Sumire is developed with a significant depth (on the Planetarium path), even getting her own ending. Unfortunately, I cannot say I like the direction creators took with her. We knew that she was domineering in the office, but now we know she is the same at home. In fact, she may be a big reason why her younger sister Sakura is obviously neurotic. She is also no stranger to cruel pranks that we came to expect from Ami, such as pushing Ryuuji down as a joke.
In a way, anime flirted with the concept of the other side of Sumire in ep.16. Her decision to fight Taiga was explicitly explained — in public — by pent-up frustrations and a mood swing. But of course the circumstances were extraordinary, so that snap was easy to forgive her. The game, however, makes it a point to run with the wide model that includes less admirable personality traits. It is a pity, in my view.
Just to make it worse, Ami received a sympathetic treatment in TDP despite being the usual bitch most of the time. Oh well. Different media, different canons.