Saturday, July 31st, 2010
I tried to watch Sora wo Kakeru Shoujo before, but it did not go well, purely for technical reasons. There was an issue with fansubs, and the dialog is too difficult for me to take raw. Fortunately, the anime is old enough to pop at Bakabt now, so that problem is no more.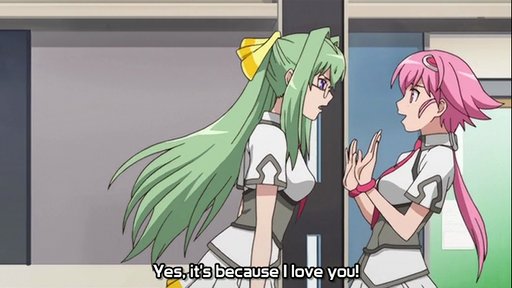 Raging Lesbians Check!
And the result? I stand by my past evaluation. It's a wonderfully robust series, the kind I really wanted to see in the sea of romantic comedies, sophomoric comedies, and slice-of-life comedies. The way the plot zig-zags ahead reminds me about the things that were said about Geass, but I don't care. As long as it romps, even huge plot holes do not bother me.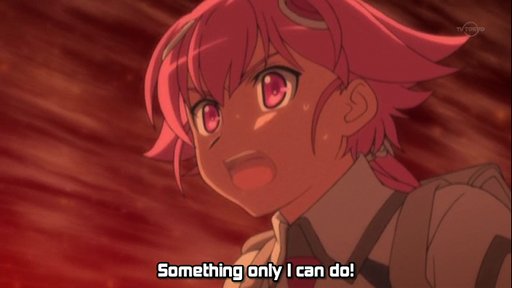 Miyafuji, is that you?
Speaking of bother, I am honestly surprised how little I am bothered by the weird character designs. Faces are strangely mis-shapen all the time, but it's all right. Well, I was unconcerned with heads in Manabi, too.
One other design observation: many characters are dressed pretty much like Strike Witches, but it's all right too: a) not a fetish, b) space fashion!
The voicework is not taking any scalps, but what's funny is how some of it is instantly recognizable. I guessed correctly at Takaya Kuroda as the voice of Kinoshita in Rocket Girls, and at MAKO as Yurie-sama of Kamichu. On general grounds, Aya Endo should be complimented for her handling of Itsuki.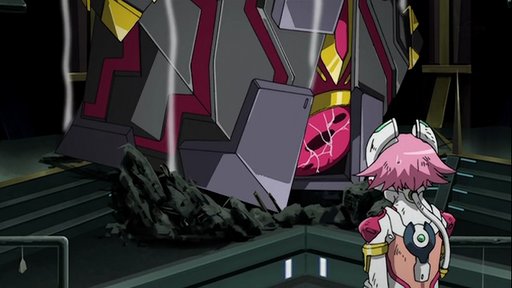 Never piss off Imo-chan.
I am already making favourites, even though I know it's going to end badly. Itsuki (the cop) is deliciously direct. The setup is like Full Metal Panic, only the individual in question is not a dumb comic relief. But also, you know what? Nami (psychotic sister) needs a good hug, and I hope she's getting one.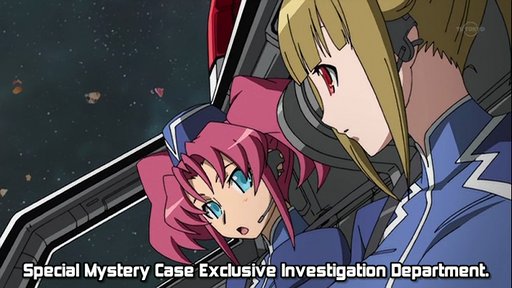 These two need donuts badly.
Side characters are pretty neat too. The joke duo of beat officers is just like the same from Magical Play, but in the nicest possible way. Privately I expect something similar in case of the two inept assassins who are afraid of blood — Miu and Bu. I want Julio and Neneko (classmates) to have a bright future too.
Finally, I remember how much was made of Leopard's balls by bloggers. I didn't even blink at it. Look, this season they broadcast an anime about hamster called "Nipples". My expectations were thoroughly reset by the Ambitious Japan in the past year.