November 4th, 2011 by
Author
The Ritsuko episode was as straight as arrow, and thus impossible to spoil. Tell me if you did not guess that Ritsuko had to substitute for a member of Ryuugyu Komachi. What's strange, however, I did not feel bored about the predictability. It was a comfort food episode before another showdown with the forces of evil.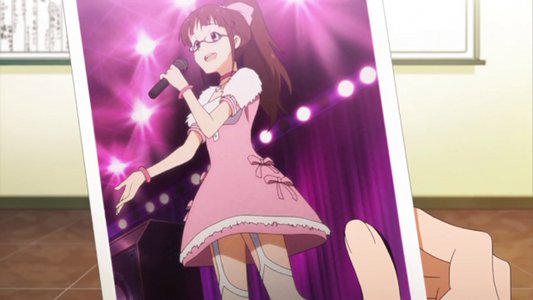 It could have gone another way. For example, potentially delicious interactions with Ritsuko's old fans did not get a play. But it's all right, I am satisfied anyway.
By the way, there were a few shots of Kotori in civvies.
UPDATE: Shinn.