Monday, August 31st, 2015
This season is pits.
Cinderella Girls is almost unbearable. Omo seems to think that I need an idol to latch on (if I understood him right). Not true, I already have Miku and Rin. Sorry, I meant "RIN RIN RIN RIN RIN". Anyway, it's somewhat of a nightmare, although a very well put together. By now the overall plan have become clear: Noriko Takao aims to give a gazillion idols their cameos, while using their appearances to drive various facets of the story. Omo highlighted perhaps the greatest success of this strategy: Mika Jougasaki's episode 17, where she uses tactics of resistance to deal with the company management railroading their idol employees. In a way, her approach was more mature than Kaede's, and she's only 17! Generally though, I'm not pleased. Keep promising to drop it, but then every time they show me Sae or pull some other trick.
JitsuWata is simply poorly made, especially in the art department. But it's less horrible than its in-season competitor Monster Musume, just enough to stick with it. Nagisa is the best, BTW.
Wakako-zake is great, but it's a 2-minuter.
Anyway, here are a few pictures.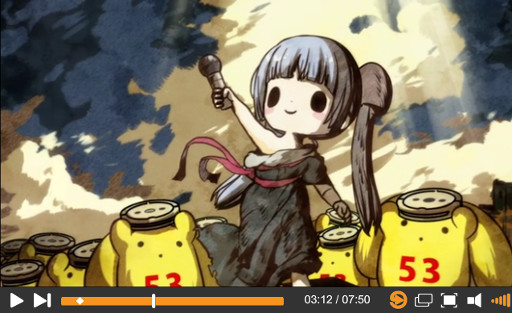 Wooser was already blogged. Miss Monochrome is playing Liberty in this prudish re-enactment.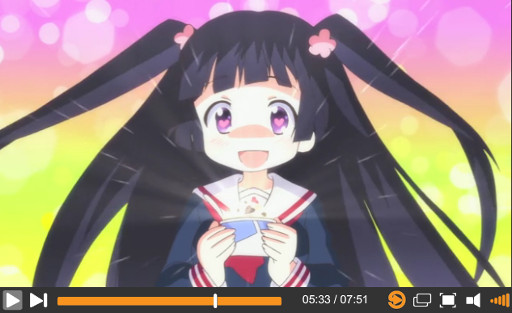 Wakaba*Girl shares the main problem with Watamote: the lead chearacter is an idiot. Granted, she's a friendly and kind idiot, not a sociopatic jerk. It should make a bigger difference than it does in practice.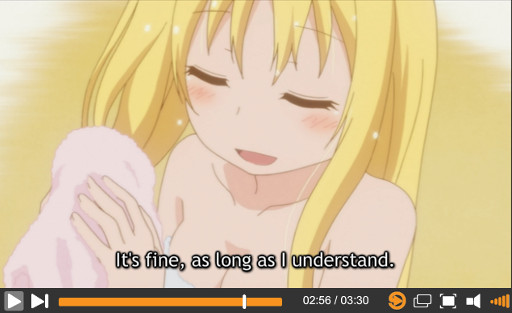 The DannaWakaranai thing is better than it has any right to be and I rewatch it a lot (been blogged, too — should've created a category from the start, but who knew).