Sunday, July 13th, 2014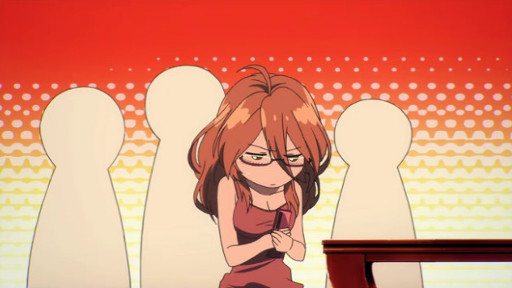 The first thing about Kawai-sou that I noticed was how astonishingly beautiful it was. The second thing I noticed was how Ritsu didn't look like a woman. The third thing I noticed was a suspicious isomorphy between its supporting characters and that of Mahoraba. We have the same crazy novelist, a sexy drunkard girl, the evil girl. Not everyone matches, but those who do are too exact.
One good thing, their Tama was nowhere as powerful, so she's not consequential, and therefore I found her much easier to tolerate.