Monday, June 18th, 2012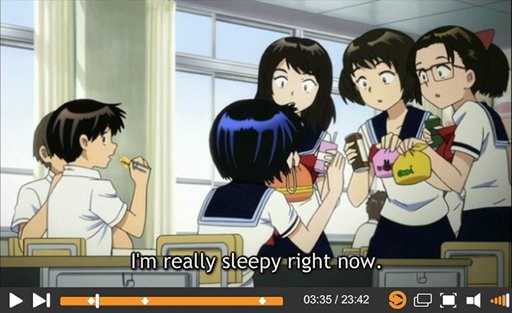 For some reason, the one thing that got stuck in my mind about Mysterious Gf X was Otou's initial reaction (on Twitter, quoting approximately from memory): "icky trappings aside, it's just a bad relationship, man". He later completely recanted, so it's not even the truth, but it kept the series on the radar, until Pixy gave it good marks. Poor Mauser was doing all the heavy-lifting ([1, 2, 3, 4, 5, 6, 7, 8, 9]), but it was all for naught.
One way or the other, I watched an episode, generally liked what I saw, but am going to put the series aside for now (don't even want to post "X begins"). I did not know what to expect: possibly Tsubaki and Urabe entering a magical contract and fighting some ghosts. In the event, it turned out a typical story: boy meets girl, they fuck, fall in love, and have 25 episodes of character development. The innovation here is that they kick-start things with erzatz sex instead of the normal one, but generally the anime promises to shape as an equivalent of Kimi ni Todoke, only for dirty-minded. In other words, essentially endless. Not only that, the material of school romance is starting to get to me. I can deal with something nice like Ano Natsu once in a while, but not every blessed season, please. Put some mecha into it or something, at least.
Beautiful artwork, however. And the Kamichu's 1980s.