Tuesday, January 22nd, 2008
Granted, the center flaking does not happen often, but when it does, it's very unpleasant. Here's how my Tenchi v.2 looks now (miraclously, it's still playable… not sure for how long):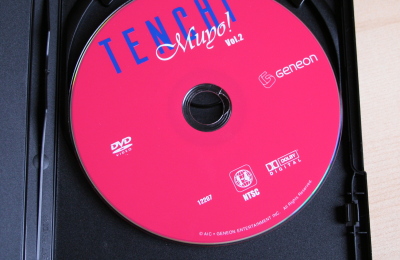 So, I was on a lookout for a better way to keep discs which are rewatched often. The idea is to grab the edges of the disc, not the center. This way, latches and tabs can be made much bigger, and that helps to design something that provides positive detent, secure retention, and zero force removal. Such a case exists. Apparently, in the industry this is called a "hubless DVD case".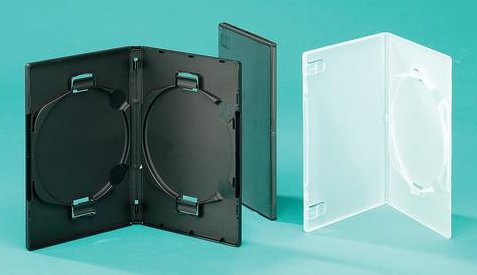 By the looks of it, the case is not any more expensive than conventional case, so it should not be controversial as "gatefold" among users. Nonetheless, such packaging is extremely rare, and I never saw it in retail. I wonder why.
UPDATE: Steven says that automated packaging must be at fault. This does not explain why I cannot buy these cases elsewhere though. There's plenty of bad cases in places such as IKEA, but unless I buy 10,000 of hubless cases on a P.O., I cannot get them.