April 22nd, 2009 by
Author
The post is laden with spoilers, which made me decide that E7 was not up my alley. "That's some Kino's Journey-grade material right there" — enough said. But it seems like a quality production, even if DM himself only says "definitely not a masterpiece".
The imaginery he's talking about is quite common. Here's an example from Strike Witches OVA: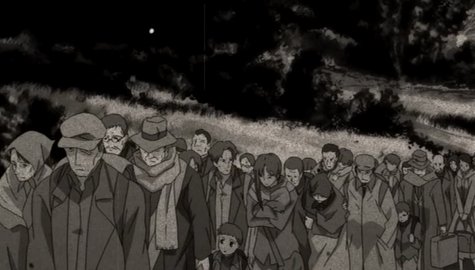 I don't recall seeing anything like it from the Japanese WWII (outside of Grave of the Fireflies, naturally). They always use the Europe. But, any other war in Tokyo is a-ok, in full color.