August 24th, 2009 by
Author
Seen the first half of Honey and Clover at Hulu. The biggest impression is, Hulu sucks enormously. You can tell that it's made by incumbents. Firstly, what the heck is with only having the first half? It makes even less sense than posting the first half of Vandread. Secondly, pausing the stream posts a huge translucent button, and capping when in motion creates bad tearing. Even Crunchy is not as assinine.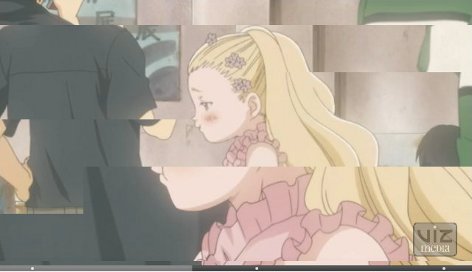 As for the show itself, it has a certain quality to it. The basics are there, it's very pretty. Where its season competitor Kamuchu stumbled, H+C kept the level. Direction is cinematographic, different people looking at the same moon and all that jazz. Story is none worse than, say, Toradora. But by ep.7 I was sick of it. I'm just finishing it so that people stop pestering me. In this sense, Hulu being retards and dropping the second season is godsent.
I think a part of the problem is that Honey and Clover is a young adult show. Things became more drawn out and constrained (no Kusou vs. Aisaka here), but the depth is still not there and the wallowing in emo only gets more skillful as adolescents grow. Rika is but an anchor that pulls into the adult world, but the center is elsewhere.
Also, there's the Witch Hunter Robin syndrome to it again. What is anime about this anime? The Japanese love customs is what qualifies H+C to be watched at all, but otherwise it might as well be a live action (which also exists and I heard it's worse than the anime).