September 30th, 2009 by
Author
To verify my impression of S/OPS, I reviewed the opener of Banner of the Stars. As expected, it is an outstanding piece of work, and I liked it better. That said, it's a bit different.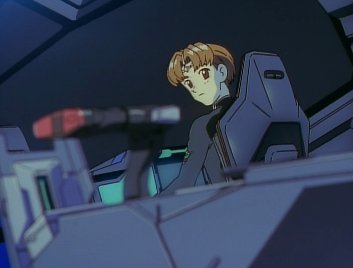 The most obvious part is that there are only 5 characters to present. This gives the creators of Banner the necessary room. In S/OPS they decided to pile it up, with rapid-fire introductions, and without the help of character announcements as in PPD. Was it so necessary? I think not. They wanted to showcase everyone involved, and I consider that a mistake.
But then Banner is the greatest military classic in anime form, and it's no bigger shame for S/OPS to lose than for Lafiel to lose to Hecto-commander Kokoteil. I remain quite positive (while keeping the documented reservations).
P.S. The scene where everyone is looking at Jinto while voiceover runs was a pure genius. It felt good, it saved animation budget, it saved exposition time: win all around.