October 31st, 2009 by
Author
I went a step further than Hinano and actually checked out Cheburashka Arere. It's safe to say that it's not Binchou-tan, which only pretended to be a show for little children.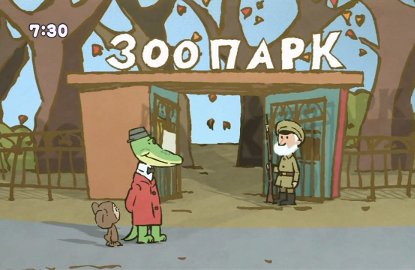 Nozomi Oohashi is listed at ANN, but Cheburashka is not. Her voice sounds weirdly familiar, although that is of course impossible.
The old man with a gun is still guarding the zoo. This is oddly authentic.
One episode is only three minutes long, including the titles and ED. Not even five!