As Steven noted, I was on vacation, in the course of which I tasted the best tonkatsu I have ever eaten in America (the second best would be in Osaka at Filmore of San Francisco). The dish was served by a place called Sushi Moto, located in the middle of the desolation of northern Nevada, in a township called Fernley.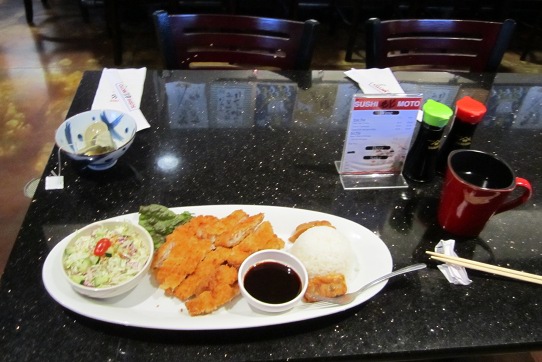 The battering was just like they serve in Tonkatsu Tonki, and the pork was proper. It reminded me of that experience, honestly. Plating was beyond reproach, too. Souce on the side, two little gyoza for bonus.
Here's a shocker though: the place is a chain, like McDonald's.