February 15th, 2011 by
Author
A chance comment at Chizumatic reminded me that I did not have the Azumanga Daioh 10th Anniversary Supplement, so I ordered it. Amazon also suggested something called "Yotsuba Stajio", so I ordered that too.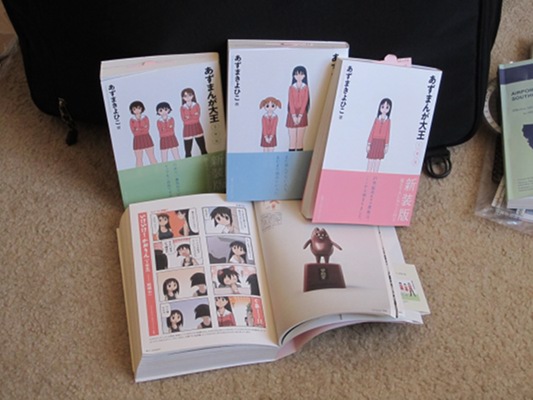 Yotsuba Stajio turned out to have about as much with Yotsuba as Azumanga Recycle did with Azumanga. It actually is a collection of classic Azumanga doujishi, including those I saw at wakachan/azu many years ago. Now I know their authors (or at least their nicknames, anyway). Very nice.
It's amazing how quickly stuff gets delivered these days. The comment was made only 4 days ago.
UPDATE: Doujin artists include big names. I recognized it when I saw Barasui. I knew that Barasui once included a visit of Chiyo-chichi into Ichigo Mashimaro, but this is a full issue of Azumanga characters.