August 22nd, 2011 by
Author
The idea that some animebloggers prefer the art and animation of A-1 in Idolm@ster to that of KyotoAni's classics continues to bother me. I criticized Haruhi for animation lapses myself. But the KyotoAni consistently continued to produce expressive, moving animation with some const-cutting lapses, while A-1 were consistently poor in IM@S and only put a supreme effort into one Ryugu Komachi dance number. Konata's feet, guys!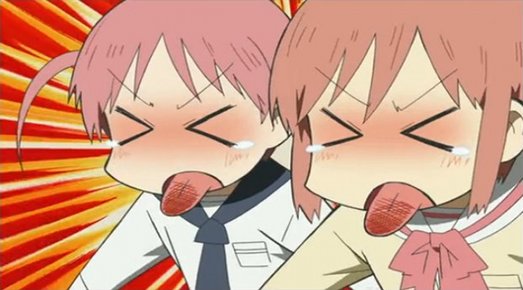 Exhinit A: Nichijou 20.
Pretty bad show, actually. But the art looks like skillful artists are having fun with it.