July 21st, 2013 by
Author
Bataszi is one of "sophisticated" animebloggers, so inevitably our tastes diverge as he waddles into horror. This time, however:
Of all the new anime that I've seen this season, it's probably WataMote that has left me with the strongest impression, to the point where I went ahead and started reading the manga straight after watching it.
High Five.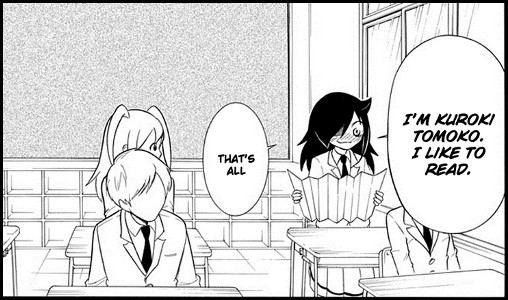 In fact, I have read it all and I have all the spoilers up to the ch.44. This, by the way, puts me in a position where I am not commonly found: "poisoned by manga". I am not a manga man. But now I get to be one those insufferable whiners who complain about adaptation.