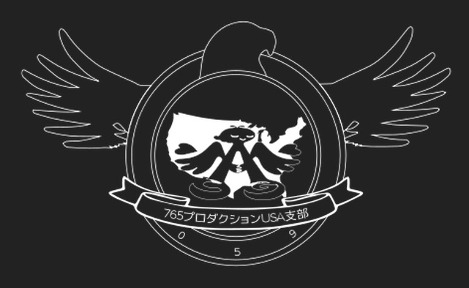 It came to my attention that Omo and his co-conspirators are running a hardcore meatspace project for American P's. Basically: 1. Give Omo money and a short message, 2. MAGIC HAPPENS, 3. Asami Imai may read your message. Omo blogs the progress at the 059Pro site.
They also run a tee-shirt campaign (design pictured). It's unclear to me if anyone from 059Pro is going to be present on site, or they arrange for the flower vendor to deliver the wreath remotely. Mostly the shirts commemorate the project. I didn't know what to write for a message, so I ordered one. That eagle! Note, however, that while your message will end in the booklet, tees are only going to happen if 20 or more P's request them.
UPDATE: Received an e-mail update, including the following:
The books we will print for these messages will be translated bilingually into Japanese and be given to the staffs at the concert for each of the idol!