Quick dump of one completion and drop announcements for three bad series that I watched for the lack of other options.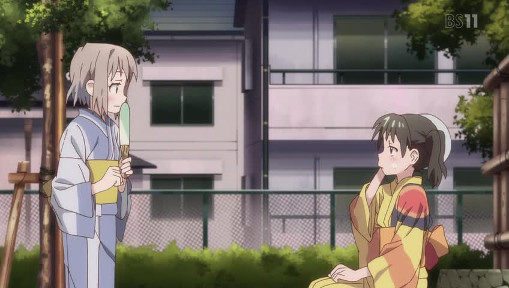 Yama no Susume was the anime of season, although it started in Summer. Great iyashikei series, very nicely done. Not boring at all, far ahead of GochiUsa and Sketchbook. It's not GA, however. The characters are too young. Liked: Yes, Rewatch: Possible.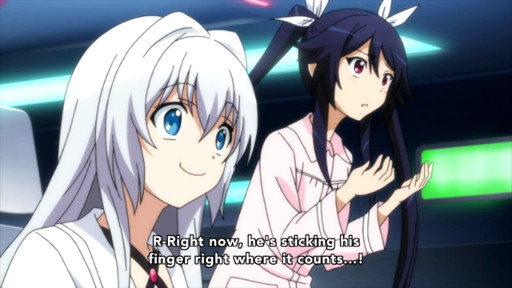 Twintails is just dumb and embarrassing to watch. It's supposed to be silly, fun, and not taking itself seriously. Bloggers gush how it "sends up tropes" and such. But in actual fact it's nearly content-free and over-pandering ("nearly" thanks to 20 seconds of Owlguildy). Aika's violence dealt upon Twirl is tiresome. Seen 10, dropped.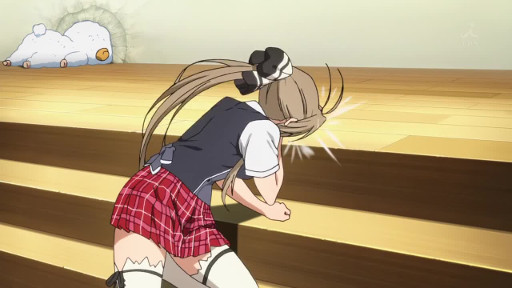 Amaburi starts strongly and 04 hits it out of the park, but then it sags with filler (in 1-cour series) and ... whatever. Seen 6, dropped before the pirate episode.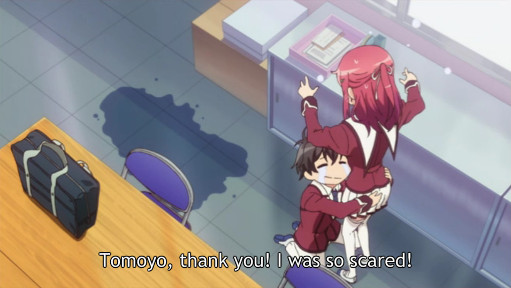 Inou Battle is pretty, but that harem is at the level of Haganai. Seen 4, suspended.
BTW, started on the Librarian and Madan Ou and Tatsuo Sato Is Slipping, seen a few minutes of both, dropped before taking a screencap.
If not for Yama no Susume this season would've been a total loss. Haven't had it so bad in years.