July 23rd, 2016 by
Author
I watched an episode of Saiki at Crunchy and thought I'd have a look a little ahead… Went to YouTube, and…. Why was I not informed?!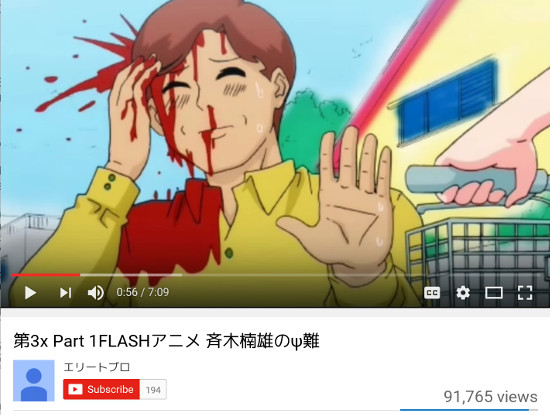 Apparently, Saiki was animated in "flash anime" before. It's basically like the original manga of One Punch Man. Upload dates are somewhere in 2013. And it's hilarious as all get out. I can't get enough of it!
I have to say though, the voicework is top notch. The so-called "flash" videos are supposed to be made by fans, but it's nothing like Little Karibou (with all due respect to the master). Sounds like they hired professional seiyuu.