May 14th, 2017 by
Author
Sorry, I lied. But the gag was irresistible.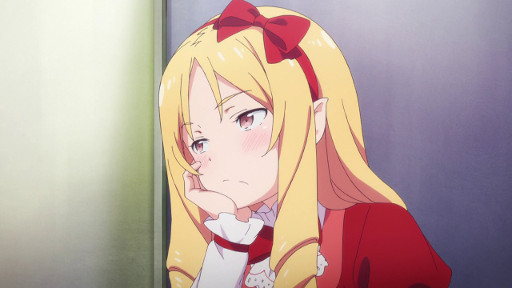 Two things though.
Does anyone notice that Eromanga-sensei is taking upon shounen themes? It's a competition after competition, and the Sorting Algorithm of Evil. I can't tell if I watch Yowamushi Pedal or Nodame here. Masamune also befriends his defeated enemies like Nanoha.
And what's up with the animation? First they blew the budget so much. Next, they had to substitute a pan shot. Consistency, please. Someone in the production team should watch Shirobako!
UPDATE: Zane at Rabujoi:
Yamada, who is surprisingly not the most irritating girl in the show, and has grown quite a bit as a character in her last few episodes […]
"Surprisingly"?