April 5th, 2014 by
Author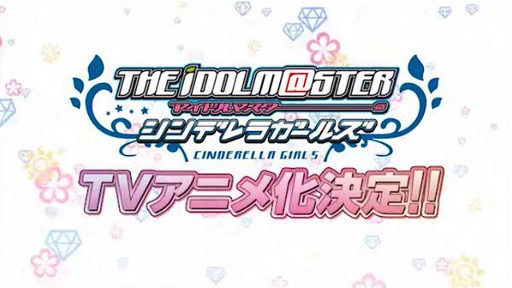 Remember the "preview of nothing"? It was actually a preview of new anime series, as revealed today. Which means Rin and Anya are in.
When I came back from putting 6 hours on Hobbs and checked how my pokegirl cards are doing, and the announcement came up, I reacted with a disbelief. But on second thought, consider all the content they were publishing. For example, they made a mini-game availabe for one day only (since I play every day, I got to enjoy it):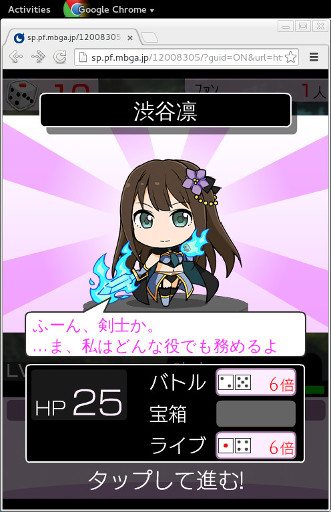 Someone was paid to make it happen: design the game (it sits on an unrelated engine from normal Cinderella Girls), draw the art, program the servers, test with supported clients, run the ops — for a day. This means the game makes money to support this sort of extravagance, even beyond the cute in-game comics and all the CD-making machinery. Perhaps it's a little wonder that there was something in that pot of gold to finance a whole anime series. I guess I was only surprised because despite being a de-facto enthusiast, I kept thinking about Cinderella Girls as a small trinklet for casual players who are too weak for the flagship games. But we are legion.