Examining my records and digging through my old fansub stash, I found that I never actually watched the 2006 Kanon, so what the heck... It promises a shortcut to all the stories, which would take too much trouble to play through.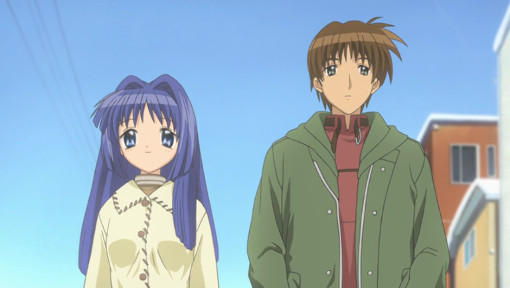 A couple of episodes in, it matches the game pretty closely. Even uses the same BGM (excellent). I can't wait to see how they assemble the stories together.
One really weird thing, however, is how much Yuichi reminds me of Kyon-kun. Looking at the screencaps, the visual resemblance is not all that striking, but in the anime it's really unsettling. Obviously it's Tomokazu Sugita's fault.
P.S. Rifling through old posts to update the category, I found Tappan's review. He is, of course, spot on. But after the game my outlook changed.